At Michael's Chemist, Compounding is in our DNA. Since compounding our own product range over 20 years ago, Michael's Chemist has grown from humble beginnings to a nationally accredited state-of-the-art compounding pharmacy.
Our Compounding Service
About Medicine Compounding
Medicine compounding provides an innovative way for our Pharmacists, with your Doctor's consent to tailor your medications to meetyour specific needs. Put simply, Medication Compounding is when highly trained pharmacists make medicines from scratch.

Our Pharmacists strive to provide tailored treatments by offering a range of options, giving you a variety of choices in how you can take your medicines and supplements.

We recognize that each patient is unique and has their own specific needs. Our Pharmacists have completed nationally accredited courses in Medicine Compounding.

Our pharmacists provide tailored treatments by offering arange of options, giving you a variety of choices in how you can take your medicines and supplements.


Compounding Portal
Save time by processing compounding requests and patient referrals online with Michael's secure portal. Our online portal allows you to send requests and referrals to us at any time; giving our compounding team an instant notification.

In this day and age the mass production of medications has resulted in a one-size-fits-all-treatment approach.
This means that some patient's specific needs may not be met, and  may result in sub optimal therapies.
This is where our highly trained pharmacists can help, through our new compounding service.
For example, many medicines are only commercially available as solid dosage forms (that is tablets and capsules).
For those patients with swallowing difficulties this is not ideal.
Our trained Pharmacists may be able to formulate a liquid dosage form to alleviate this issue and make the daily task of taking medicines just that little bit easier.
First Class Training
Michael's Chemist staff have received nationally recognised accreditation for medicine compounding for humans and animals. Beyond these national standards for Compounding, Michael's Chemist is committed to ongoing skill development to keep our experts up to date with the newest changes in the world of compounding.

Are you allergic to some ingredients?
Find it difficult to give your children medication?
Difficulty swallowing pills or tablets?
Have you been prescribed a medication that is not commercially available?
Does your doctor require a different dose of a medication that is notavailable from the manufacturer?
Does your medication taste terrible?
Do you need medication for your pet?
Delivery
At Michael's Chemist we have dedicated delivery staff and do not outsource business deliveries to 3rd parties. You can be confident that your order will be delivered with speed and care. We also have strong relationships with shipping partners and dedicated dispatch staff to ensure that customer deliveries are packaged to be safely delivered.
Our Locations
With three locations in Perth, we can guarantee that there's a Michael's Chemist near you.

Claremont
North Perth
Wembley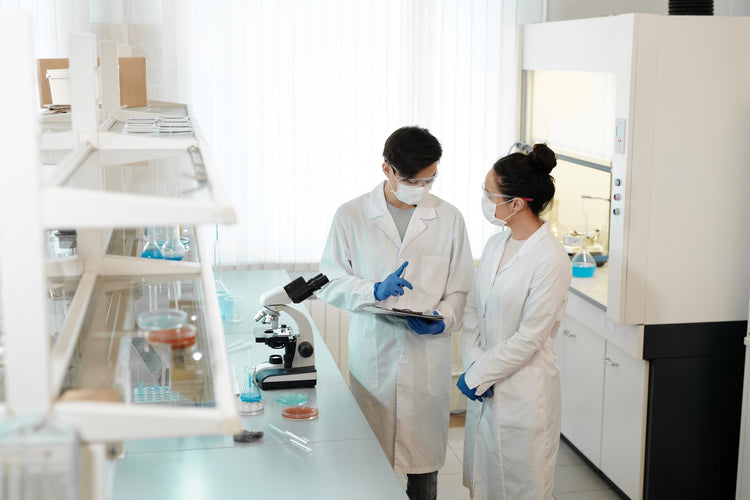 Located in Claremont, our state-of-the-art Compounding lab is purpose-built to ensure that we can compound with the utmost accuracy and efficiency. Michael's Chemist boasts access to the most comprehensive formula databases to suit any needs your patient may have. Michael's Chemist uses only the highest quality, certified ingredients.
Enquire Now
Learn more about our Compounding service