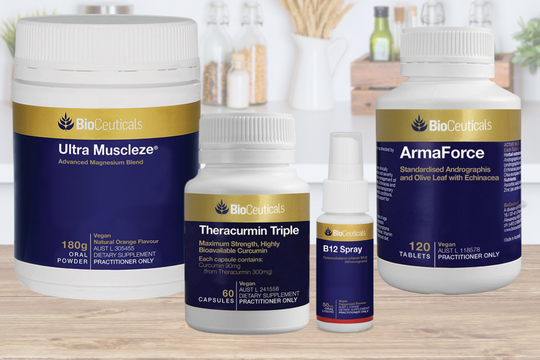 High-quality vitamins & supplements
BioCeuticals
BioCeuticals is Australia's leading provider of nutritional and therapeutic supplements. Renowned for manufacturing and delivering high quality integrative medicines to healthcare practitioners, BioCeuticals aims to consistently raise the standards of natural-based therapies.
BioCeuticals is a practitioner-only brand. Only patients who have completed an online questionnaire or consultation with us may have access to purchase BioCeuticals products on this site
trust, service & advice
Michael's Chemist
Michael's Chemist is an Australian-based, family owned and operated pharmacy with over 46 years of experience in pharmacy retailing.
Michael's Chemist prides itself on providing great prices and fantastic customer service, whether you choose to shop in-store, online, or via click and collect.